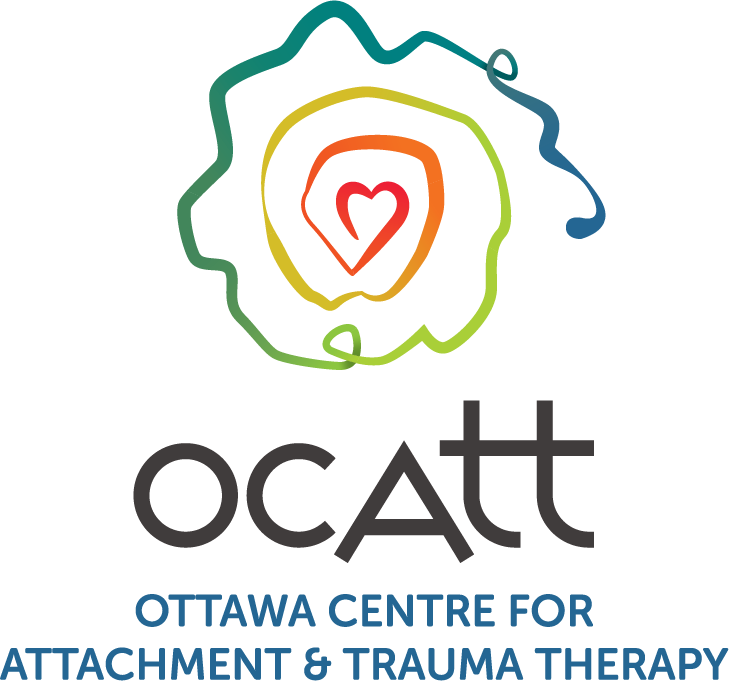 The vision for OCATT began several years ago while talking with a friend. We asked each other "Wouldn't it be great to have a place where families of children who have experienced trauma could go to get services they need by professionals who understand the unique challenges that they face?" Over the next several years, I shared this dream with both clients and colleagues. I also regularly heard clients share the frustrations they experienced when they sought help for their kids. Their stories made me sad and deepened my belief in the need for a place like OCATT.
Attachment is a passion of mine. Once I learned about attachment and was trained in Dyadic Developmental Psychotherapy (DDP) to help children who have experienced trauma settle into their new homes, therapy changed for me. In DDP, children and parents come together for therapy so that children are supported by their attachment figure. Therapy is no longer about treating a symptom, it's about getting to the root which is attachment. DDP encourages and equips families to to grow stronger by helping children to believe that they are loved and wanted. In addition, the relational focus of our work also allows the honesty to recognize that there are times when raising a child who has experienced trauma takes a toll on parents and their relationships. The vision for OCATT grew to be: a place where attachment would be the focus of comprehensive services in individual, couple and family therapy.
The vision grew again after I attended SMART (Sensory Motor Affect Regulation Training.) This training assumes that there are times when regular talk therapy is challenging for kids who have experienced trauma. SMART encourages the use of sensory tools like over-sized bean bag chairs, balance boards, mats, and weighted blankets to assist the child/adolescent in "feeling safe." This new sense of safety can allow a child new freedom to share and understand their story.. Again the vision grew: "wouldn't it be great to open a centre where we could have a SMART (sensory) room?"
Dyadic Developmental Therapy (DDP) teaches PACE. PACE asks individuals to be Playful, Accepting, Curious and Empathetic. PACE is a way of being with both kids and adults in a non-judgemental manner. With curiosity we are able to discover together what is going on for a child. PACE allows us to journey together with families to create felt safety for parents and children. This new sense of safety and trust strengthens their relationship. Since it was in relationships that children have experienced trauma, it makes sense that it will be in relationships that they will experience healing.
Dan Hughes, the founder of DDP, tells the story of a DDP focused boys home in Kenya. He says the home displayed "My ideal of how we humans need to be in the face of trauma and abandonment to our children: we may be but a drop of clear, cool, nourishing water in a polluted lake, but this drop of water may have the means of transforming the many other drops of water in the lake so that the entire lake will one day be vibrant again and bring life to all who come to drink from it. "
The vision of OCATT is to work to offer hope – one drop of water at a time. DDP and Smart – these are little droplets that we know are helpful and we're excited to offer them to the greater Ottawa community.