Ottawa Centre for Attachment & Trauma Therapy exists to offer hope to families by equipping them for healthy and loving relationships.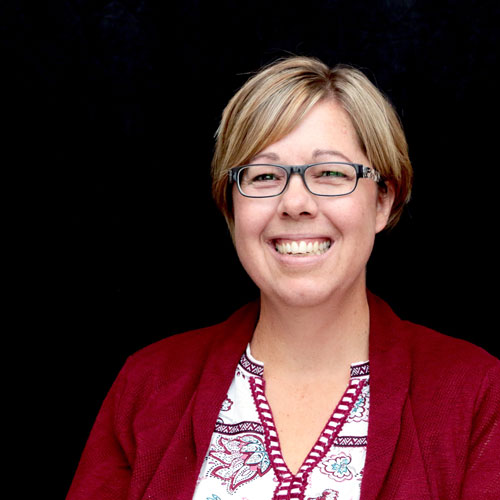 Michelle Hogeterp
RP, RMFT
Registered Psychotherapist 
Specializes in: Attachment, Adoption, Children in care, FASD, & Sensory Strategies
Roberta Weir
MA, RP
Registered Psychotherapist
Specializes in: First Responders/Military, PTSD, Couple and Family Therapy, & Childhood Trauma
Tanya Eichler
MCP, CCC
Canadian Certified Counsellor
Specializes in: FASD, Attachment, Anxiety, Sensory Strategies, Children in Care, & Adoption
Lee-Anne M Boucher
MA, RSW, RSSW, CYC
Individual, Couples, and Family Therapist
Specializes in: Addictions, Disordered Eating, & Healing from Abusive Relationships
OCATT Therapist Biographies
Michelle Hogeterp, RP, RMFT
Opening OCATT is the fulfillment of a dream that I have had for several years. I specialize in Adoption, trauma and attachment. I have a Masters degree in Counselling from Tyndale University College and Seminary and an honours degree in Psychology from Redeemer University College. I am a registered psychotherapist with the college of registered psychotherapists of Ontario (Registration number: 001761). I am also a registered marriage and family therapist. I work from a trauma informed, attachment-focussed perspective – drawing primarily from her training in Dyadic Developmental Psychotherapy, Theraplay, EMDR and SMART (Sensory Motor Affect Regulation Training.)
Now, with all that serious stuff out of the way, here's a little bit about the real me: I've taken a rich and interesting road to where I am today. Early in my post university years I worked with children in a social work context. When our child care bills got higher than my social work salary I took the step to remain home with our growing family. Today we have three awesome but imperfect kids that I learn from every day! During the time of my domestic career, I also taught a group music program to kids age 3-11. I loved the energy and enthusiasm of the kids and their music. As our kids made the transition to school I decided to go back to school to build on my compassionate nature in a counselling degree. I loved the learning and the challenge of a counselling education.
Beside career and family stuff I like to have fun: my family has dragged me out camping and canoeing enough times that I'm starting to enjoy it (except for rain and bugs!). I enjoy exploring new places. I love playing the piano and singing – and have played in bands for years with my drummer husband. I enjoy a hearty laugh and times away with close friends. And in the quiet times I love a cuppa tea and a good book. These good things and a deep faith journey are the ground of blessing beneath my feet in the twists and turns of life.
Roberta Weir, MA, RP
I am a registered Psychotherapist providing a range of supportive services for individuals, couples and families.
I specialize in the unique challenges faced by First Responders. Informed by experience as a former Police Officer, I know the systemic impact that stress and trauma have on spouses and children. PTSD and OSI, are psychological injuries that people can recover from and find a new and healthy normal personally and professionally.
As a mother of four children I learned that the way in which I was raised had both negative and positive impacts on my relationships with my kids. As a result I set out to learn how to raise my children in a way that would foster growth for all of us. I came across attachment-based parenting and today I enjoy close relationships with all of my children and now… grandchildren!  I continue to learn and thrive in this family-centered approach which emphasizes acceptance, empathy and curiosity. And now after extensive study and practical training I use a family centered approach when working with children and adolescents struggling with trauma, adoption, divorce, and loss.
My approach is holistic and collaborative; focusing on emotional, cognitive, relational, and spiritual well-being. I have training in Dyadic Developmental Psychotherapy (DDP) which focuses on childhood attachment and trauma; Dialectical Behavioral Therapy (DBT), Cognitive Behavioral Therapy (CBT); Emotion Focused Therapy (EFT); and Somatic Experiencing (SE). I am an integrative therapist grounded in Object Relations and Self Psychology.
Tanya Eichler, MCP, CCC
Before joining OCATT, I have been in private practice – Strategies Counselling and Consulting -, in Kemptville. I have also, until recently, been working for Citizen Advocacy's Fetal Alcohol Resource Program as an FASD Coordinator, training people about FASD. I completed my Masters Degree in Counselling Psychology at Adler University in Vancouver, BC. I have completed my second level of Dyadic Developmental Psychotherapy training and have focused on trauma-informed practice that includes understanding the brain and stress response system's reaction to stress and trauma. I am supervised by Dr. J. Robert Groves, Ph.D. (CPO Certificate # 805) and am certified with the Canadian Counselling and Psychotherapy Association.
While I wanted to work as a therapist many years ago, the journey here has not been direct. After completing my undergrad degree in BC, I gathered a great deal of experience supporting families with children with special needs; families involved in the child protection system, and families struggling with addiction and complex stress. After starting a family of my own, I began my counselling degree and,ended up working as an FASD (Fetal Alcohol Spectrum Disorder) Key Worker for the practicum portion of my degree, I. This experience taught me a great deal about supporting families in crisis, trauma work and the creativity needed when working with people who process information differently.
I have learned that many of the challenges we face are rooted in relationship struggles. My practice is based on attachment theory with a focus on using sensory strategies to create felt safety. I work primarily with adoptive and foster families, and people struggling with ADHD and anxiety. Often people come to counselling because there has been a significant or unexpected life event and they need understanding support as they walk through the event.
My personal style tends to be relaxed and, while I understand emotional pain and stress, I often rely on humour as a source of resilience. I draw on my own life experiences of adoption, parenting, family and health stressors and life challenges as well as my training as I seek to walk alongside my clients as they gain perspective on their own situations through the therapeutic experience. I believe that therapy has to be a "good fit" and am very comfortable making sure that all of my clients find the best fit for their needs, either in my practice or with another therapist.
Lee-Anne M Boucher, MA, RSW, RSSW, CYC
Masters in Psychotherapy, Counseling and Spirituality, Registered Social Worker, Bachelor of Arts (Psychology, Sociology, Anthropology), Social Service Worker, Child and Youth Worker.
My formal counseling training is in Attachment theory, Family systems, Emotion Focused, Humanistic/Existential, Behavioural and Cognitive Behaviour Therapy. I have worked with children, youth and families for over 23 years in the field of education, social service agencies and residential homes. I have my own private practice working with individuals, couples and families, as well as being the Clinician for Terrace Residential Services.
My area of concentration is working with people that are experiencing family conflict, blended family difficulties (separation and divorce), interpersonal relationship concerns, loss/grief, anxiety, low self esteem, addictions issues (including- eating disorders, substance abuse, codependency, etc) and healing from abusive relationships.
My approach to therapy is collaborative and transparent. I believe therapy is a process that unfolds naturally. My role is to highlight undiscovered parts of yourself, that can help you understand who you are and how you manage your life. I believe this then translates into knowing and understanding how we relate to others and with this insight, therapy has a foundation.
Contact one of our therapists to learn more